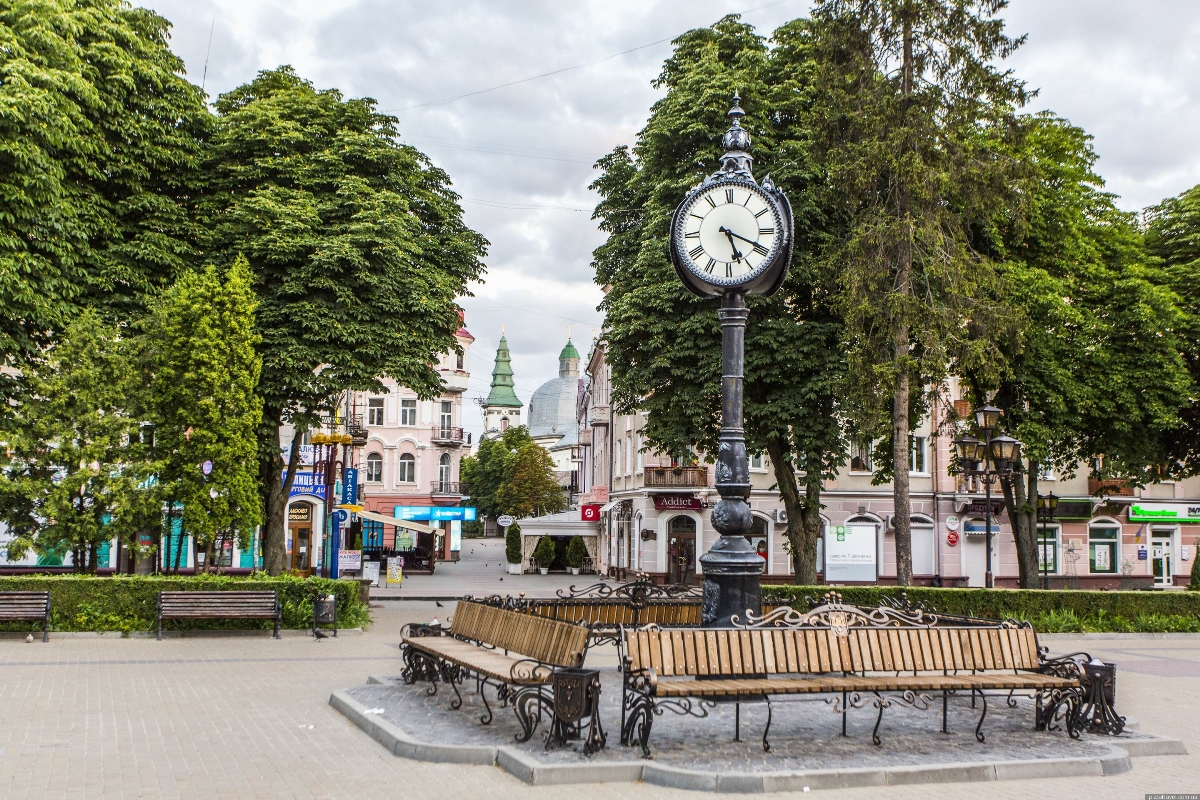 Ternopil is a peaceful and comfortable town in the west of Ukraine with breathtaking natural beauty. What makes it really special though, is its people who are well known for being hospitable, friendly and kind.
Ternopil's high level of public safety, its cleanliness, beautiful open spaces, low living costs and cultural diversity all help to make it easy for overseas visitors to feel at home.
Academically speaking, Ternopil's universities are of similarly high standard. Moreover, Ukrainian degrees, diplomas and certificates are well regarded in business, government and academic circles around the globe. Graduates acquire both the knowledge and the skills they need when entering the workplace.
Sightseeing
For sightseeing, get on a motor ship and see the town. You can also visit the Cathedral which was built in the 18thcentury. In the Museum of Ethnography you can learn about the history and culture of Ternopil. Another option is Ternopil's parks where you can smell the beautiful fresh flowers and take great pictures of the fascinating fountains.
Accommodation
The hotels in Ternopil are cheaper than those in many other Ukrainian cities. They are quiet and safe. Most of them are close to special bus stops where you can get cheap rides to the various sights.
Eating out
Ternopil is well-known for its fashionable restaurants, which offer a variety of international cuisine. For the most delicious Ukrainian dishes, eat at the Old Mill.
Shopping
There are plenty of places to go shopping in Ternopil. You can buy anything here, ranging from state-of-the-art computer technology to handmade embroidered blouses. There are also open-air markets all over the town, where fresh fruit and vegetables can be found displayed next to brilliantly-coloured squawking parrots.
Shops in Ternopil are usually open from eight or ten in the morning till about seven in the evening, from Monday to Saturday. The big sales come after Christmas and before the autumn collections. In Ternopil there is always something to suit everyone's pocket and taste.
Entertainment
The life in Ternopil is exciting. You can spend an evening at the theatre or enjoy a delicious meal at one of the many restaurants. Another option is to go for a walk along Ternopil Pond and enjoy the peacefulness of the place. There are also a lot of music, dance and sports clubs which are extremely popular with younger people.
Ternopil has something to offer everyone. Don't miss the chance to visit it!
Video about Ternopil: