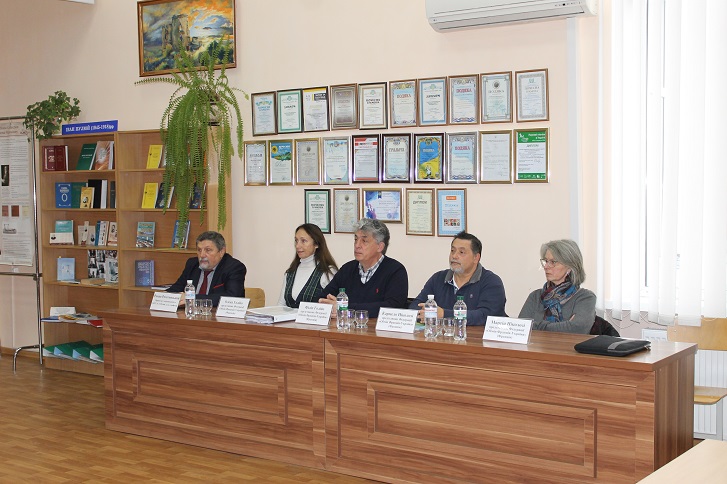 On October 25, the delegation of the Federation Exchanges France Ukraine (FEFU) made an official visit to TNTU, within the framework of the agreement providing cooperation in the field of organization of stay and internships abroad for students, teachers, researchers of TNTU, as well as organization of visits and internships in Ukraine students of French partner institutions, representatives of host institutions and representatives of the Federation Exchanges France Ukraine (FEFU) and any projects aimed to develop exchanges between France and Ukraine in the area of ​​competence of each partner.
Prof. Roman Rohatynskyi, Vice-Rector for Scientific Work, congratulated the participants of the meeting with welcome speech.
Representatives of the Federation, Carmelo and Martin Nicolosi and Philip and Elena Godio, presented the details of internship program for students and faculty of TNTU and made the selection of students for internships in 2020.
Karina Tsyb, representative of the Kyiv Branch of the Federation Exchanges France Ukraine, made a presentation "Educational Opportunities for Ukraine-France Mobility".
Students interested in internships in France took the opportunity to ask questions, to take part in the selection procedure and to have their first interview to participate in the international program.