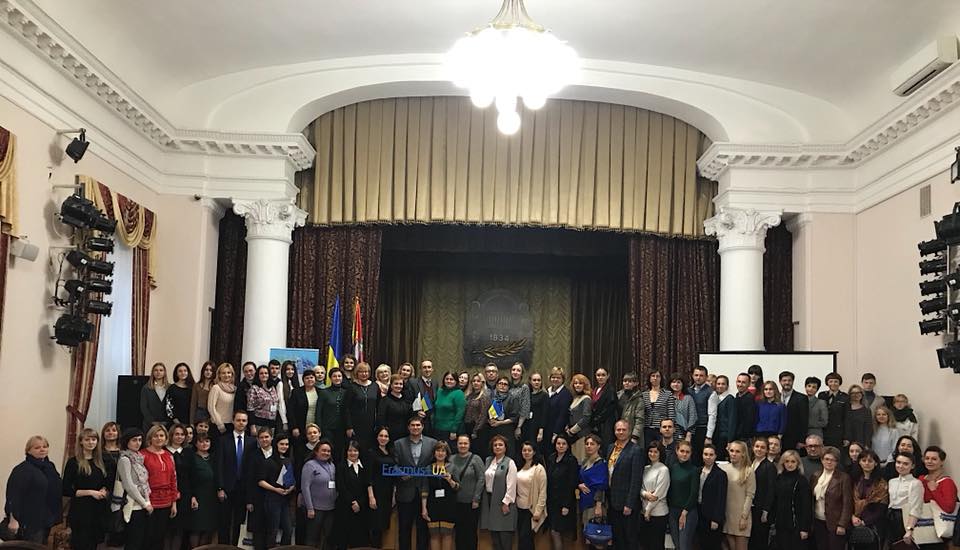 The International Cooperation Office of TNTU involves students and faculty members in active participation in Euro mobility. Last year 9 students and 13 university lecturers participated in the Erasmus + Academic Mobility Program (University of Valencia, University of Applied Sciences in Nysa, Kaunas Technological University, Opole University of Technology, Wroclaw University of Economics and University of Applied Sciences in Schmalkalden).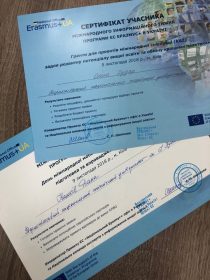 In order to promote the information to the University students and staff, the manager of our International Cooperation Office Dana Ivashkiv held a presentation of the Erasmus + Programme for students and lectures of our university in the reading room of the scientific and technical library. She described the program, its features, details, the terms of participation, the huge potential and prospects of academic mobility, its impact into participants and University Internationalization strategy.
Also Dana Ivashkiv shared the experience she has got during the International Information Week of the European Union Program Erasmus +, which was held in Kyiv. Together with the Head of the International Cooperation Office Olena Dudar, they took part in the following seminars:
Cooperation Projects Day (КА2): Capacity Building in Higher Education, Strategic Partnerships, Knowledge Alliances, Capacity Building in Youth Calls for Proposals 2019
Mobility Day for Individuals (students and staff)
International Mobility Day: Workshops on How to Apply and How to Implement Mobility projects
Academic mobility will allow to build well-performing education and training systems and preparing professionals who are able to meet the challenges of the contemporary society and influence and shape changes in the global world. Students and staff will have the opportunity to get the new experience to encounter with other the educational systems and with colleagues abroad.