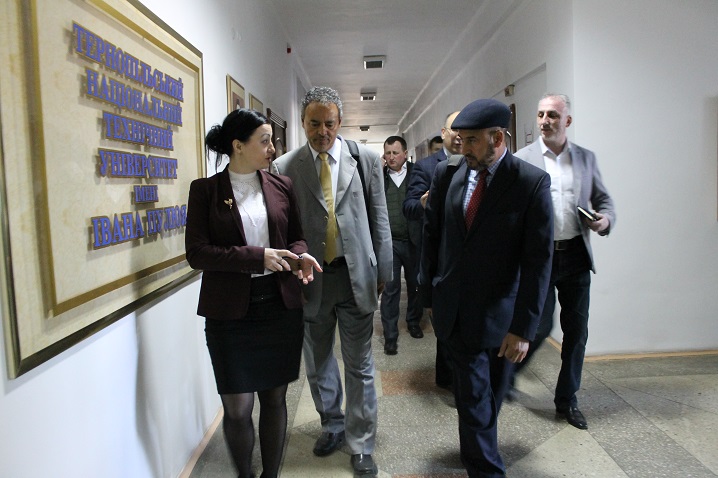 On April 25 – 28, 2017 the official delegation of Libyan Company «Consultation and Development Group» at the head of main executive director Prof. Dr. Abubaker Awidat Salem had the official visit at the University
The Libyan delegation has got acquainted with the material and technical base of the University and Zborivsky College of TNTU that are used by foreign students. The guests visited the Museum of the University, Center of Information Technology, laboratories of structural mechanics Department and College laboratories, joined to the work of student scientific conference.
The result of the visit was the signing of Memorandum of Intent, caused by the common interest of the parties in the development of international education and scientific cooperation and the Agreement on cooperation in advertising the opportunities of higher education in our university for foreigners and their preparation for entering higher educational institutions of Ukraine.
The visit of the delegation is part of the project «Brand image of the university: TNTU positioning strategy in the international education market» within the framework of university leadership potential of Ukraine, conducted by the British Council in Ukraine.