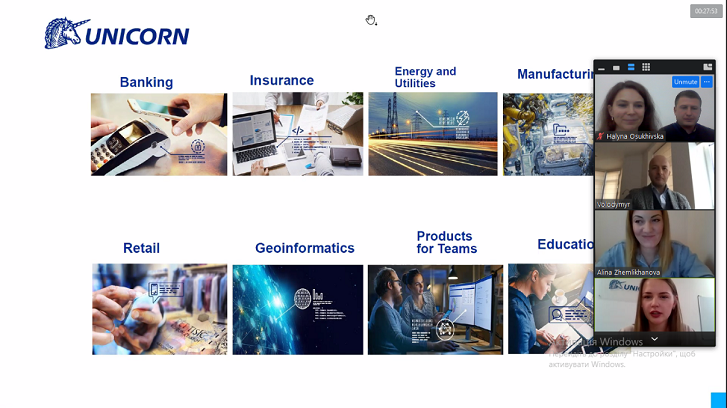 On October 26, by the department of computer systems and networks was conducted the online meeting for the students of computer-information systems and software engineering with the representative of the company UNICORN – a well-known European manufacturer of IT solutions in the fields of energy, industrial production and banking.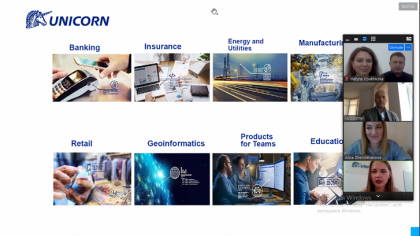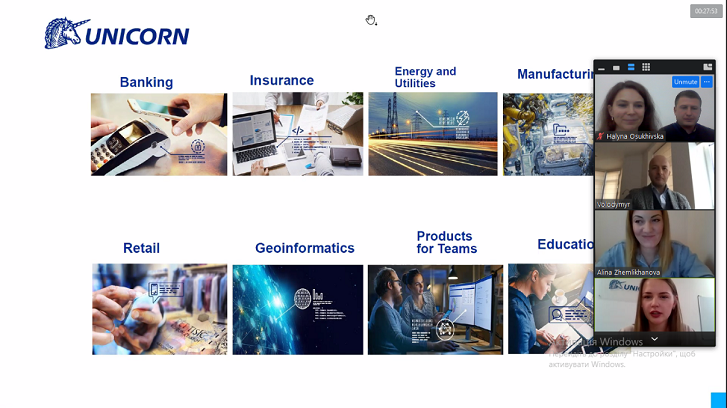 During the meeting students learned about the experience of the company in the field of processes automation in the European markets and Unicorn's plan to continue cooperation with TNTU, which lasts for two academic years, and also its expansion, in particular – to the introduction of a dual form of education for students majoring in "Computer Engineering" and "Software Engineering".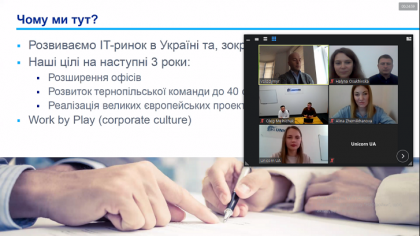 Also students had the opportunity to learn about current trends in the design and development of complex computerized systems and Unicorn's experience in processes automation in European markets.
Unicorn further plans to provide access to corporate training and further employment for the best students, after a successful internship. The best-performing trainees will be recruited and join the project team.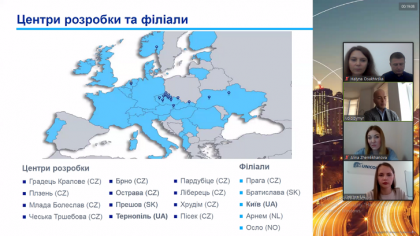 As a result of the meeting, it was agreed to hold seminars for students of the faculty during the 2020-2021 academic year. During the seminars, Unicorn representatives will share their own experience in computer systems development and conduct a series of practical classes that will allow students to try their hand at designing systems based on the company's new development – Unicorn Application Framework.