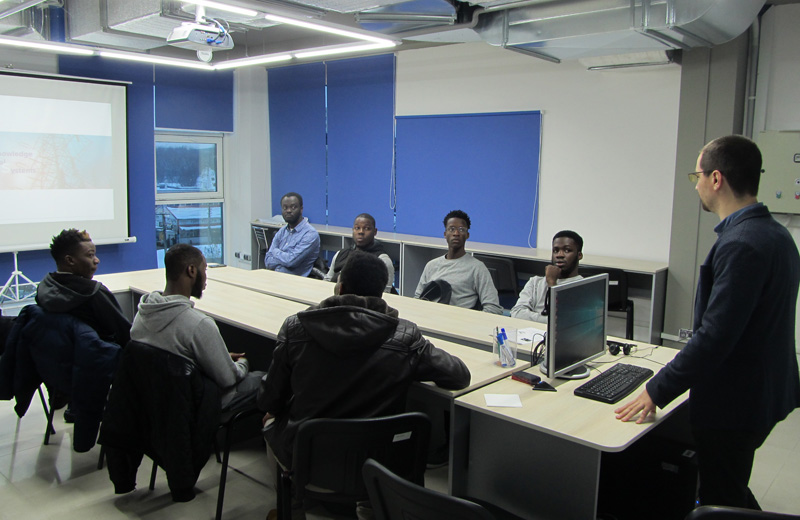 On December 5, 2017, the group of Computer Engineering international students of TNTU visited Ternopil office of Eleks company — one of the Ukrainian IT-market leaders.
There was an excursion through the working spaces of the company. Students saw places where innovations are born and were given the opportunity to ask relevant questions and to clarify own understanding of the company culture and its importance. The head of Ternopil office, Serhiy Kutuzov responding to students different questions paid special attention to company's new technologies, pointed out skills and abilities needed to become a good employee and explained what and how to learn to meet the requirements of the company.
Students saw company achievements presentation and were acquainted with new product solutions delivered to the customers.
Such educational excursions are of great benefit to students for they provide them with opportunities to increase motivation in becoming skillful computer engineers.