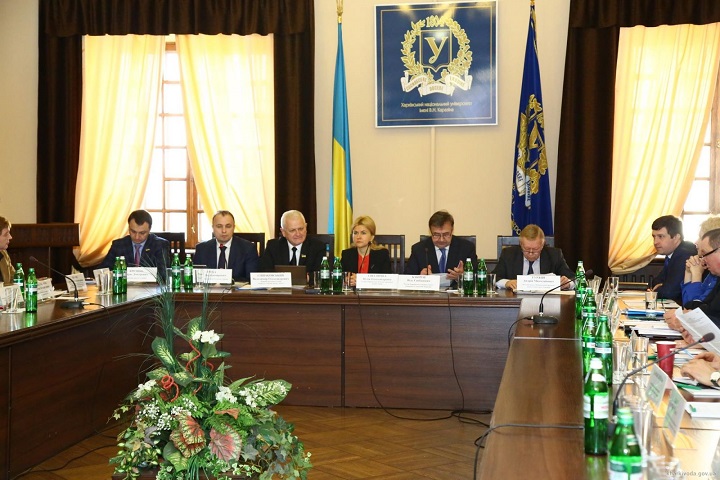 On March 2, 2017 Dean of foreign students department Bogdan Kovalyuk took part in visiting session of Verkhovna Rada of Ukraine Commitee on Science and Education, on the topic of «Normative and legal support for education of foreigners in Ukraine: situation, problems and prospects».
The meeting was attended by deputies of Verhovna Rada, representatives of the Ministry of Education and Science of Ukraine, the Ukrainian State Center of International Education, the Ministry of Foreign Affairs of Ukraine, the State Migration Service of Ukraine, the State Border Service of Ukraine, diplomatic representatives of other countries, Rectors and Vice-rectors on scientific, pedagogical work and international cooperation of higher educational institutions of Ukraine.
During the meeting, the priority tasks of legal regulation of the development of international cooperation in the field of higher education and training of foreigners in Ukraine were discussed, including the proposals of our University, named by Dean of Foreign students department Bogdan Kovalyuk.
The meeting held at Kharkiv Karazin National University.