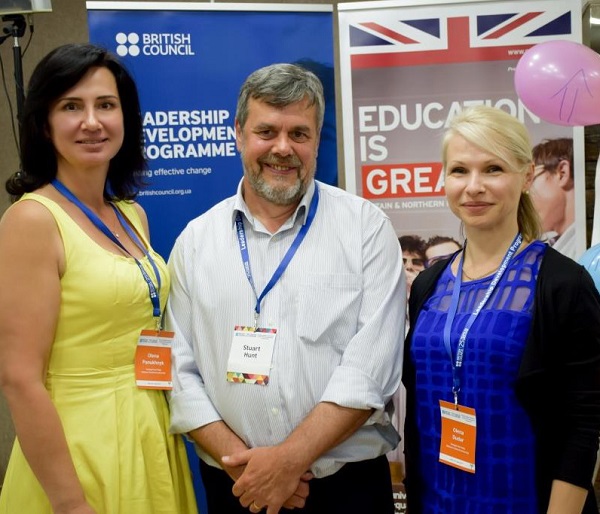 Aspiring to improve the quality of higher education in Ukraine, the British Council in partnership with the Institute of Higher Education of the National Academy of the Educational Sciences of Ukraine and the Leadership Foundation for Higher Education (UK), with the assistance of Ukraine's Ministry of Education and Science, runs the second round of the Ukraine Higher Education Leadership Development Programme.
TNTU became one of 14 universities in Ukraine in 2017, which project won in this program.
On July 6 – 7, 2017 the second module of the program took place in Kyiv, where the participants of the project presented the component «Future Leaders». Our University Team was represented by the head of the department of economics and finance, Dr.Sci., Prof. Olena Panukhnyk and Head of International Projects Department of TNTU Olena Dudar.
The Aim of the Programme is to assist reform in the sector of higher education through universities leadership development in Ukraine. Forty universities of Ukraine will be involved in the Programme during 3 years (2015 – 2018).
By the end of 2018, the following agreed outcomes will be delivered:
A national cohort of «change agents» — well-equipped specialists ready to implement innovation changes in their higher education institutions
40 Ukrainian academic partnership visits to the UK
Systems for dissemination, networking and sharing effective leadership practice of higher education leadership development
Effective implementation of leadership development by change agents in the system of higher education or a separate university through recognition of their status and improved achievement indicators of the university
Universities' updated strategies are clear about the university's role and responsibility in terms of expanded autonomy
Detailed information about the Programme is presented on the official websites of the Institute of Higher Education of the NAES of Ukraine and the British Council Ukraine.