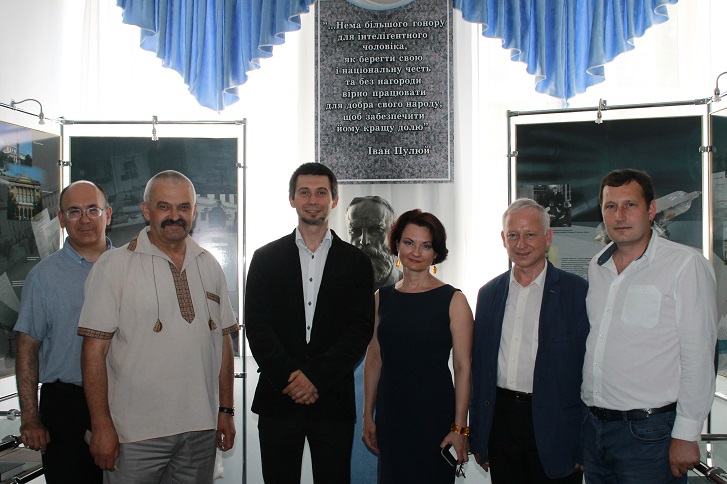 On June 21, 2017 representatives of Company «AUTOCAM Poland Sp. Zoo» visited the University within the framework of the International Cooperation.
Company AUTOCAM Poland Sp. Zoo is located in Kamenna Gora City (100 km from Wroclaw, near German border and Czech Republic border), and it is part of the group of high-accuracy components of AUTOCAM NN Corporation. The main office of the group is located in Kenwood, Michigan, United States. Group of high-accuracy components of AUTOCAM has 16 production companies in the USA, France, Mexico, Poland, Brazil and China, with 100,000 m2 of production areas, which produces more than 2 million details per the day. «AUTOCAM Poland Sp. Zoo» is specialized on high-accuracy finishing, milling, grinding, drilling, lining, and heat treatment of parts of surfaces for the automotive industry (parts of fuel systems, gas distribution mechanisms, starters, etc.). The main clients of «AUTOCAM Poland Sp. Zoo» are world-known companies such as Borg Warner, Brose, Continental, Bosch, Denso, Nidec etc.
During the visit there was an acquaintance with the material, technical and educational base, the museum of TNTU, there was the meeting with students and the leadership of the university. As a result of the visit, the Agreement on cooperation between TNTU and «AUTOCAM Poland Sp. Zoo» was concluded, which provides students with specialty «Machine Engineering» opportunity to pass internship at the company «AUTOCAM Poland Sp. Zoo». Another agreement has also been reached on the inclusion of «AUTOCAM Poland Sp. Zoo» to the Council of Employers of TNTU.
We should mention that similar agreement on the passing the student internship has already been concluded in November 2016 and works between the structural unit of TNTU — Technical College (Ternopil) and this company. 7 students of the Technical College of TNTU with specialty «Technology of materials processing on machines and automatic lines» have passed the internship at «AUTOCAM Poland Sp. Zoo» within the framework of this agreement. Another 8 students continue their practice at the enterprise.