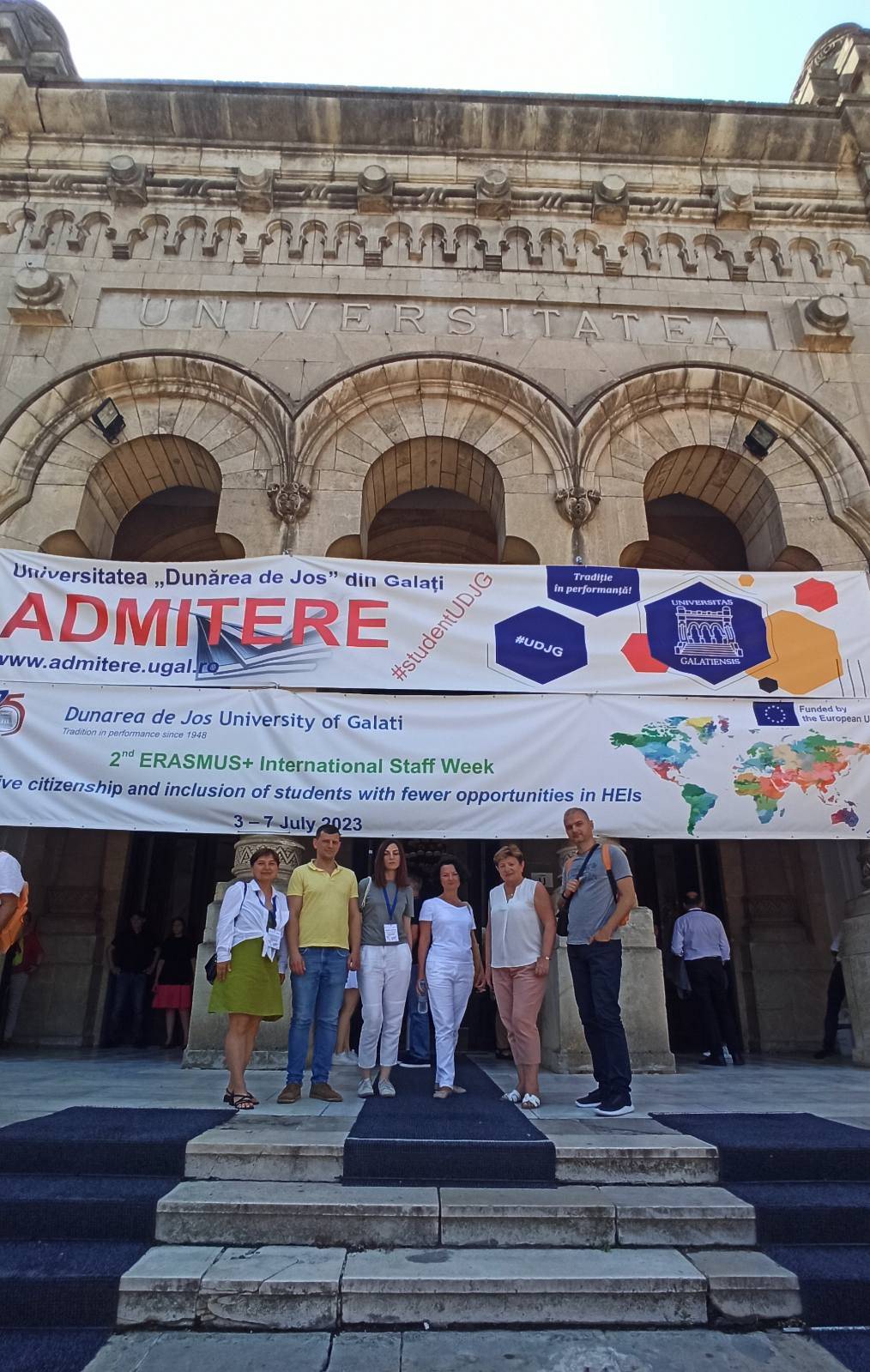 As part of the Erasmus+ international academic mobility project (KA107) with Lower Danube University in Galati, representatives of TNTU participated in the international week dedicated to diversity and inclusion. Our delegation included Tetiana Vitenko, Halyna Kramar, Volodymyr Yasnij, Nadiya Lutsyk, Vitaly Mocharskyi, and Liudmyla Moroz.
The presentation by Tetyana Vitenko was an important component of this event. She provided general information about our university and the strategy for diversity and inclusion, addressed the consequences of russian aggression in Ukraine, and outlined a new vision of inclusive education at TNTU. This was of utmost importance as it allowed us to draw the international community's attention to our country's challenges and demonstrate our firm stance on inclusion.
Furthermore, we had the opportunity to visit educational and scientific laboratories and participate in discussions regarding future scientific cooperation in materials science, construction, food engineering, IT, and management. These meetings enabled us to identify potential international projects and collaborations, including Project 171. We were delighted to exchange experiences with representatives from Romania, Canada, Egypt, Armenia, Uruguay, Moldova, and other countries, discussing foreign student education and cultural exchange.
This mobility week has been an unforgettable experience for us, and we express our sincere gratitude to our colleagues from Universitatea "Dunărea de Jos" din Galați and all the organizers for providing us with this opportunity. Equipped with new knowledge, perspectives, and enthusiasm, we return to TNTU to further enhance diversity and inclusion within our university.
This mobility project KA 171, is an immensely valuable experience that has broadened our horizons and provided fresh insights. We extend our heartfelt appreciation to everyone who participated in these events and those who support advancing education and international cooperation!