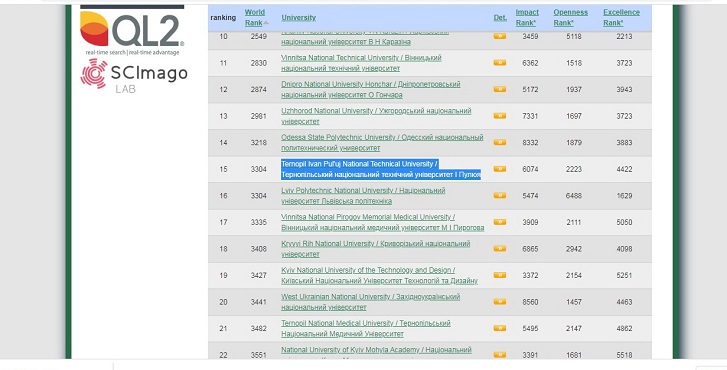 The National Research Council of Spain has published the next edition of the International Ranking Web of Universities (Webometrics) for July 2021. 
 The new version of the Webometrics ranking covers more than 30,000 universities, including 315 higher education institutions in Ukraine. To compose the July Webometrics ranking, parameters such as Impact, Openness, and Excellence are considered. 
 According to the updated results of the Webometrics Ranking of World Universities: July 2021 Edition 2021.2.0 beta Ternopil Ivan Puluj National Technical University ranks 15th in the Ukrainian ranking and 3304th in the world. 
TNTU is rated the highest in terms of "Openness", which estimates the amount of citations of researchers according to Google Scholar.