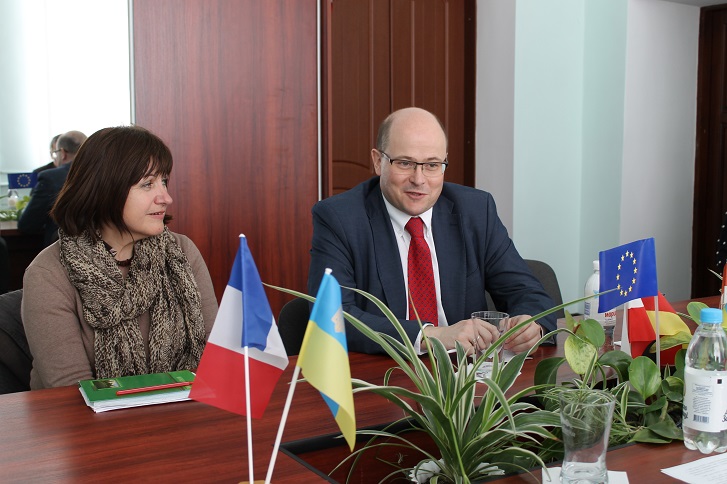 On April 25,  Attaché for University and Scientific Cooperation of the Embassy of France in Ukraine Silven Rigole visited Ternopil Ivan Puluj National Technical University. After meeting with the administration of the University, the diplomat also met with the students.
Silven Rigole has named a large number of programs and scholarships available for Ukrainian and international students, as part of the popularization of the wide range of opportunities offered by studying in France. According to diplomat, the language is not an indicator. The doors of French most famous universities are open to both those who know French and those who are learning English. Admissible level of communication is B2. And the age indicator also will not be an obstacle for the desire to study and improve qualifications.
Attache is sure, that the most important thing that can attract the attention of the scientific community is the interest in their own development as a scientist and a professional, as well as the projects.
We thank our guest for advices and important information and wish our students sucess and achivments!