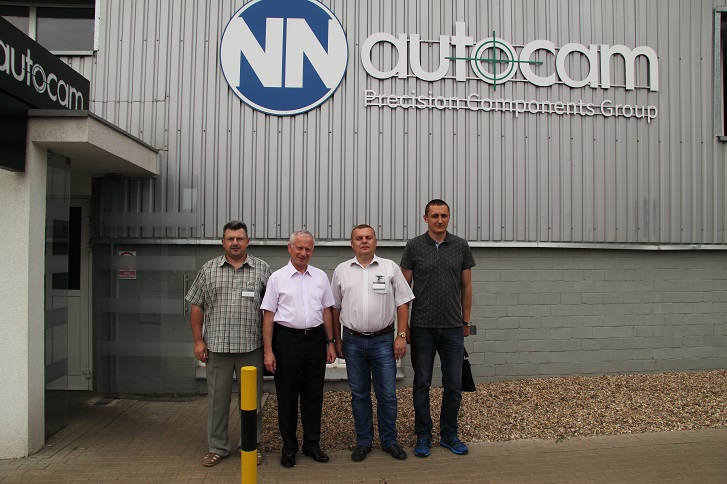 On June 27, 2017 representatives of the Ternopil Ivan Puluj National Technical University, within the framework of international cooperation visited «AUTOCAM Poland Sp. Zoo» (Poland), where they held a working meeting with Director of firm Mariyan Wakhtl and Head of HR department Tomash Baranowskyi. The delegation consisted of the dean of the Faculty of Engineering of Machines, Structures and Technologies, Ph.D., Assoc. Leschuk R., Head of the Department of Construction Mechanics, Ph.D., Assoc. Kovalchuk Ya., Deputy Dean of the FMT Ph.D., Assoc. Stashkiv M. and Ph.D. Tson O.
The university delegation got acquainted with the production facilities of the company, which specializes in the machining of high-accuracy components for the automotive industry, during the visit.
Also, during the meeting, the possibility of passing the internship by university students at the company «AUTOCAM Poland Sp. Zoo» and agreed to conclude an agreement on cooperation between TNTU and «AUTOCAM Poland Sp. Zoo».