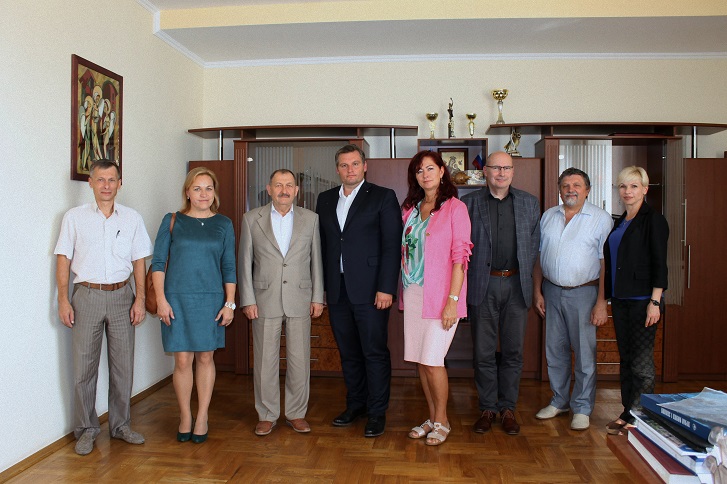 On September 13, the University was visited by representatives of the Faculty of Civil Engineering of the Technical University of Kosice (Slovak Republic): prof. Peter Mesaros – Dean of the Faculty, prof. Martina Zelenakova – Deputy Dean for Development and External Relations and Prof. Dusan Katunsky – Deputy Dean for Science and Research.
In cooperation with the Slovak Higher Education Institution, started in 2017, students and lecturers of our University have been participating in joint scientific and educational activities and projects, exchange of students and lecturers in the Erasmus + program.
During the meeting with the Rector, prof. Petro Yasniy , the administration of the University and the Faculty of Engineering of Machines, Structures and Technologies the guests discussed the prospects of further cooperation, namely: begining a double degree diploma program for students of the specialty "Construction and Civil Engineering". Representatives of the IHE-partner also visited the scientific laboratories of the University and visited the Ivan Puluj museum.