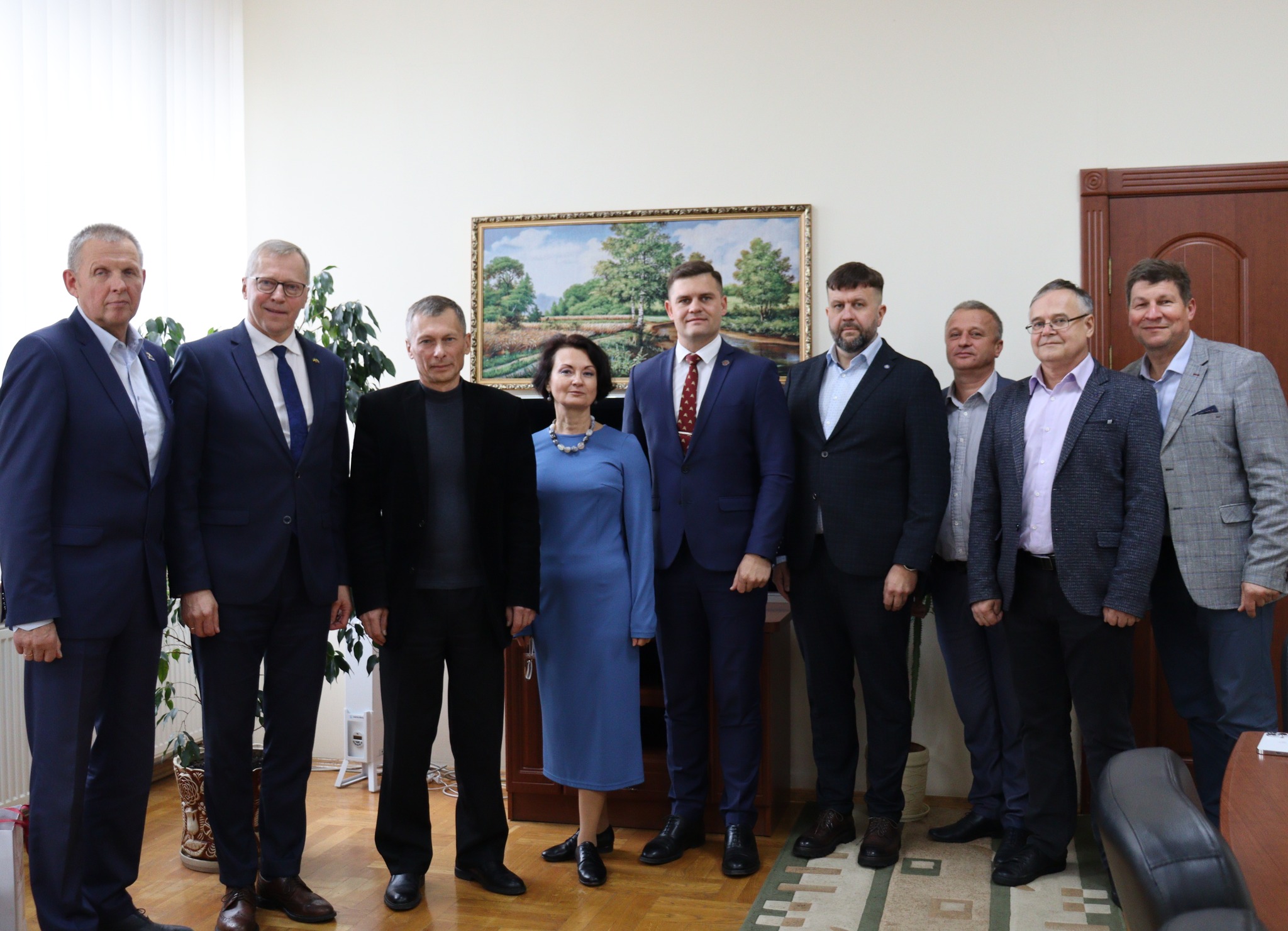 On October 20, the international round table "Lithuania-Ukraine: cooperation of business, technology and education in conditions of uncertainty" was held, organized by the Ternopil Ivan Puluj National Technical University and the Ternopil City Council.
Together with scientists and university students, the representatives of the delegation of the Republic of Lithuania from the city of Taurage took part in the event: Romualdas Vaitkus – Member of the Parliament of the Republic of Lithuania, Dovydas Kaminkas – Mayor of the Taurage District Municipality, Marius Jučikas – Head of the Association of Entrepreneurs of the Taurage District, Sigitas Michulis – Member of the Municipal Council Taurage district. The Ternopil city council was represented by Yury Deineka, head of Ternopil's strategic development department and Volodymyr Kashytskyi, deputy head of Ternopil's strategic development department, head of the department of international cooperation and tourism. From the entrepreneurs of Ternopil, the partners of TNTU joined the work of the round table — Olga Kolos (LLC "Integral Scientific and Production Firm"), Ihor Polishchuk (LLC "PVF ELECTROSVIT"), Yuriy Omelyanskyi (LLC "MV STELLAR").
Romualdas Vaitkus, a member of the Parliament of the Republic of Lithuania, expressed support for Ukraine in the context of the struggle for territorial integrity and independence. He emphasized the importance of international cooperation and support! Dovydas Kaminkas, mayor of Tauraz district municipality, expressed support for initiatives aimed at improving the socio-economic condition of the population and supporting citizens affected by the conflict.
During the meeting, the participants discussed the implementation of Lithuania's experience in waste management, sustainable development, forms and methods of attracting European funding for the implementation of the latest technologies.